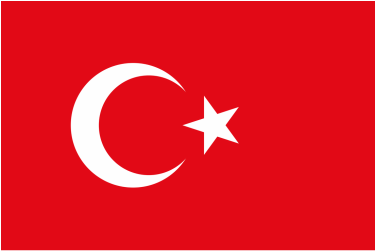 CALLED TO SERVE IN TURKEY
Called to Serve supports a couple who work in Turkey to share the Gospel. They work alongside a local Turkish church and build relationships through their workplace jobs and local neighborhood. They have been called to minister in this country where the church is still small.
Turkey has been called the world's largest unreached mega-people. Of the 80 million Turks, about 99.8% claim Islam as their religion. The remaining 0.2% include Jews and Christians (comprising of Catholics, Orthodox, and Protestants). This country's roots are deep in Church history, as it has the 7 churches of Revelation - Cappadocia, Antioch, Tarsus, and Haran to name a few. Geographically and socially, it is a bridge between the European and Asian continents. Please pray for this country, the Turkish people, and this couple who has been called to serve in this context.
For further information on this ministry or to receive their prayer letters, please contact
Vicki Cooke
.
If you are interested in financially supporting the ministry in Turkey, you can give online through the Paypal link below.
Please designate in the field titled "Add special instruction to the treasurer" that your support is for CTS-Turkey.
To send a check or cash, you can mail it to the address below. Checks need to be made out to Called to Serve and designated for Turkey. A tax report will be sent to you at the end of every year to be used for your tax needs (see more information on CTS's tax-exemption
here
).
---