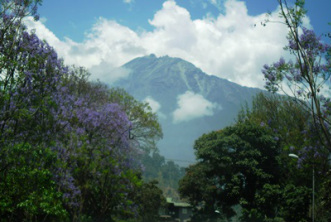 We are so happy that you feel called to serve in Tanzania. These are some things that will help make your dream a reality.
Remember two things as you prepare:
Communication is key. The Cookes need information from just about the first moment that you are thinking about coming so that they can begin to help prepare you for your trip. You can find all the ways to contact them here; email works best!






In almost every step listed below, you can find additional information on our links page - from the local newspaper all the way to travel insurance and contacting the Tanzanian Embassy. Use the resources that are provided.
We are excited to see you here in Tanzania!!
Download our Tanzania travel packet for helpful information, including packing lists
---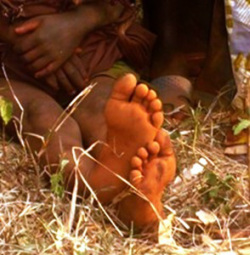 First things first:
Pray about whether or not God wants you and your gifts at work in Tanzania.
Gather up information about Tanzania and about travel there.
Decide what area of ministry you feel called to do in Tanzania. Why do you feel called to be there?
Decide on the date you wish to come and how long you can stay. When you come, what you do, where you go, and how long you stay will factor into the cost of the trip. Contact Barbara or Elton Cooke by phone or email immediately to get on the calendar. Let them know what you want to do. They can help you know what is needed.
Determine how many people will be on your team and send the Cookes a list of their full names, genders, and ages. Right now we are not allowing anyone under 17 years old to be part of a CTS mission team. We do make exceptions, but we must talk with the parent the child first. Even then, we may suggest that the child wait. Exceptions are rare; please understand that working in Tanzania requires a certain maturity and the rough roads and length of travel can be really exhausting. We want everyone that is a part of the ministry to stay healthy and safe, and to be free to focus on the work that God has called him or her there to do. Also remember that we can not take a team bigger than 20 people because of housing and transportation limitations.
Plane Tickets
:
Make your airline reservations as soon as the Cookes confirm your desired trip dates. (The longer you wait, the higher the price of the plane tickets will be.) Have your dates and your list of team members in hand. You may have to adjust your dates a day or so one way or the other to accommodate your full team on the flight – be ready to do this. If your dates are adjusted at all, please let the Cookes know about the change and what your scheduled arrival time is at Kilimanjaro International Airport.
Passports:
Get your passport – or be sure that yours is current. (Your local post office can provide you with the location of a postal office with the passport forms.) Please allow the maximum time that you have to get the passport. Make several copies of the two front pages of your passport. Pack these pages in your checked baggage. This way you will have your passport with you, at all times, and you will have copies of these important pages separately, in case it is lost or stolen.
Medical information:
Start working on your inoculations. Go to Passport Health or your local health department and ask for help with medical needs for travel to Tanzania. They will inform you of any shots that you may need. Some are required; some are recommended.
Every person coming through Kilimanjaro International Airport must have had their required shots; most especially their yellow fever shot. They MUST bring a shot record (in their carry-on baggage).
You will also need a prescription for anti-malaria medication. This is absolutely necessary! Do not come without it.
Visas:
You will also need a Visa to enter Tanzania. You do not get this until you are six weeks ahead of your departure date. Visit the Tanzanian Embassy's
website
to print the visa application forms. Include everything the form asks for in a manila envelope. We suggest that you send the forms by FedEx and include inside another FedEx envelope (already paid for and addressed back to you). The envelope will come back to you with only your passport in it. Look through the passport and you will find your visa on one of the pages.
Insurance:
You will need to secure travel insurance; we use Adams and Associates. They provide all insurance for all mission travel and missionaries on the field, and they provide full coverage for only $2 per day of travel!
Money:
Charge Cards
- We do not recommend bringing any charge cards to Tanzania, but the choice is yours. There is only one place that would even accept a card; it is interesting to see, but expensive to shop there.
Traveler's Checks
- Don't bring them; there is no place to cash them.
Cash
- When you are here you can exchange your American bills for Tanzanian shillings. No bank or exchange bureau will accept any bills printed before 2003, so double-check the date on your bills before you board your plane.
---